YOU ARE WELCOME TO ANGLO-NIGERIA SHIPBROKING COMPANY. Since British-Nigerian entrepreneur citizens of an experienced professional "chartered shipbrokers" established the firm in 2004, the company has developed into a leading shipbroking house in Nigeria.

Having also registered in United Kingdom in 2007 and operating today; Anglo-Nigeria Shipbroking is truly an International shipbrokers, Ship-Mangers/Operators,Maritime Consultancy . And we pride ourselves to enjoy this successful business relationships with various ship-owners, cargo-owners and charterers by matching our client's demand with a variety of vessels, providing open cargoes and vessels chartering around the world, including sale and purchase of tonnages

We would like to think that,the quality of our professional staff and the modern communication has been the key to our success. We equally believe that our clients require a high degree of proper understanding of these shipping markets including also, in this part of the world, with a personal service quite too often lacking in other overseas larger companies

Therefore,it is the Anglo-Nigeria's aim to "protect and maintain" this quality of services to our clients,in our shipping, and shipbroking business .
***Ship-Managers .>>==mainly coastal oil tankers ==.
We are always open & interested to Manage Owner's or Operator's Tanker Vessel of between 500 dwt to 12,000 dwt off West & South African trading Coast; If interested in your idle or laid up tanker vessel for regular cargo employment/trading , please do not hesitate to contact or e-mail us now.
*** Crude Oil and Petroleum Products Tanker Chartering of Vessels/Brokers(Coastal & Deep Sea). [Specialised in Crude, DPP, CPP Chartering ]. E-mail:. Tankers@a-nsco.com

*** Dry Cargo Chartering of Vessels/Brokers.(Coastal & Deep Sea Markets,for all types of bulk commodities & bagged products.)

*** Sale & Purchase of Ships,including New Building Project,Oil Vessel Tankers,and Demolition Candidate.

*** Port/Ship's Agent including Protecting Agency Services (@ Apapa-Lagos;Tin-can Island; Port harcourt; Warri; Onne Ports).
"Remember, helping others to achieve their shipping business goals is in our gene.(jean)"Come and work with us. We are highly motivated to serve you.
----- "WORKING FOR YOU"-----
For more enquiries, please do not hesitate to contact or e-mail us.
ATTENTION: Mr MARCEL.OBIOHA.(Managing Director)
Dip.Shpg,PGDip.Shpg,FICS,MCIT,ACI.
[Chartered Shipbroker,and Maritime Consultant.]
London office:
57 Lakedale Road,
Plumstead,
London. SE18.1PR
United Kingdom.
E-mail:enquiries@a-nsco.com
Phone:++44-2088557517
Telefax: ++44-2088557517
Mobile: ++44(0)7950800734.


Nigeria Office:
Aquarius Block, No 1 Commercial Road,
Elegance Plaza,Apapa-Lagos.Nigeria
E-mail:enquiries@a-nsco.com
Phone: 00234-8036798445
Phone:00234-7031142882 (NG)
Mobile:++44(0)7950800734
A NAME TO PROTECT & MAINTAIN.

**View Your Oil Tanker Market Reports and Useful Links.(updated daily)**
**Your Daily Crude oil Prices .(updated daily in real time)**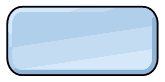 ----- ---

.------ -